As we recently reported, white button mushrooms may play a role in preventing breast cancer, and they've long been considered a power food.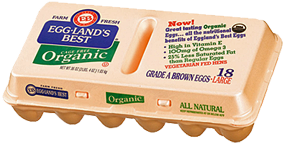 Today's recipe pairs them with organic eggs for a hearty breakfast burrito that would also make a delicious lunch or dinner entree.
This dish is prepared in the microwave oven for grab-and-go convenience, and individual wraps can be stored in your refrigerator for up to 3 days. Make a batch on a Sunday, and you'll have several inexpensive lunches to bring to work.
Read More:
Organic Mushroom & Egg Wrap