In the southern United States, a New Year is always met with a generous serving of black-eyed peas for good luck.
Actually a bean, ...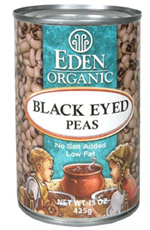 This Southwest-inspired salsa will disappear when placed alongside an Easter ham and scooped up with tortilla chips. Combine the delicious flavors that complement ham and stir ...