If you're still on the lookout for some summery recipes for Meatless Monday, our feta recipe selection is ...
Feta cheese is fantastically flavorful, which is just one of the reasons we love including it in Meatless Monday meals. After ...
This week's installment of From Our Friends is dedicated to you! Well... your body, that is! We've packed it with great posts on getting ...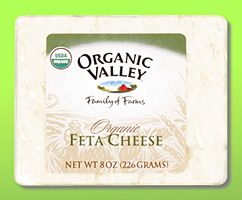 Feta is one of the most popular pickled cheeses in the world, according to R.K. Robinson and A.Y. Tamine, authors of Feta and Related ...
As noted yesterday, chefs in restaurants nationwide are creating a study in contrasts by pairing sweet watermelon with salty cheeses like feta.
In the first ...