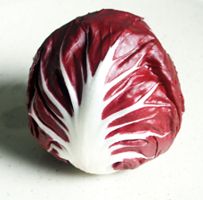 Radicchio, known for its gorgeous red leaves, was first cultivated in Italy in the 15th century. 
A member of the chicory family, it spices up any salad. ...
Cooking shouldn't be a chore; it should be a celebration.    "Any chef knows that the secret to truly great cooking is not any special technique," says Chef Michael ...