Puck for a Few Bucks
When celebrity chef Wolfgang Puck introduced his line of canned soups in 1998, it ...
My closest farmer's market runs during the summer, from 5 to 9 p.m. outside a Macy's department store in a large suburban shopping mall parking lot. ...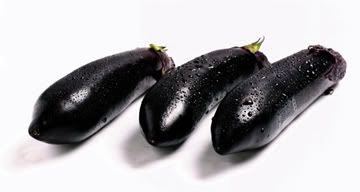 Just a few years ago, supermarket produce departments offered only one variety of eggplant: the large Black Beauty, with its familiar dark purple skin. Many tasters ...