Stuffing is such a fun recipe to make from scratch since it's one of those "everything but the kitchen sink" type of dishes. Whatever herbs, nuts, ...
Thanksgiving is upon us! Since this is the last From Our Friends ...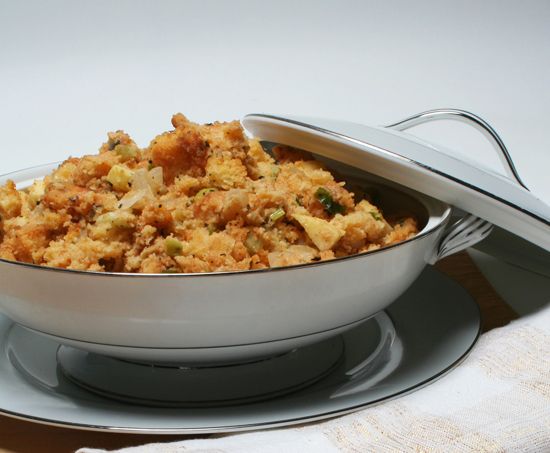 As promised in my last post, we're taking Dana Jacobi's Gluten-Free Cornbread recipe and using it to make her gluten-free holiday dressing.
"This dressing reheats ...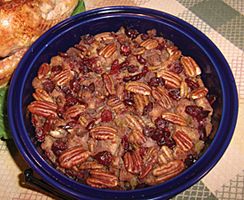 You needn't be a TV chef to make a memorable Thanksgiving dinner. This crowd-pleasing stuffing bakes while your turkey (or veggie entrée) cooks.
Sausage pairs with dried ...