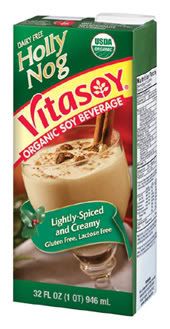 Merry Christmas from OrganicAuthority.com.
In the past, I've reviewed different brands of organic eggnog, including Horizon Organic Lowfat Eggnog and Clover Organic Eggnog. Both ...
Ayer, Massachusetts-based Vitasoy USA is officially gearing up for the holidays.
The company's certified-organic nondairy Peppermint Chocolate soy beverage is ideal for seasonal entertaining, as well ...